Maroba provide a range of community aged care services for people living at home who want to maintain their well-being and stay connected with others.
You can choose the health and social support services to benefit you and join us at Maroba as often as you like. Our friendly and professional staff will be on hand to help you as needed.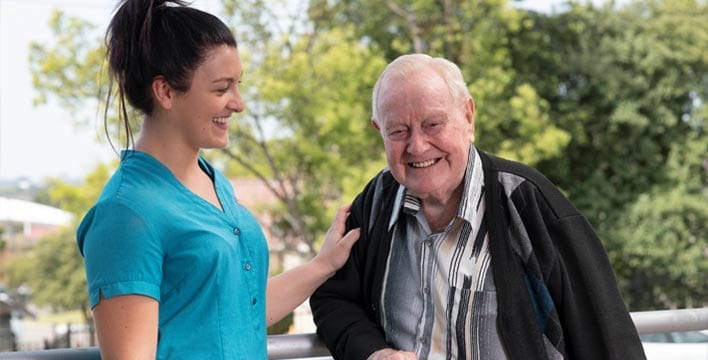 Our Community & Wellness Programs
Our community aged care services provide wellness-based programs and personal support delivered by our friendly and professional staff.
You can decide what services you need and what interests you.
Our wellness programs are designed to keep you active, maintain or improve health and facilitate social interaction. We work with you to set lifestyle goals, create personalised plans and help you achieve them.
Our services include:
Tai Chi classes – maintain a healthy mind and body
Gym sessions – increase strength and balance
Physiotherapy – improve or regain better mobility
Community events – engage in daily activities to have fun, learn new skills and make social connections
'Stay the day' – stay with us and get involved in our daily activities, enjoy a meal or relax with friends
Maroba 'essentials' – enjoy a visit to our onsite hair salon, day spa, library, or access spiritual and pastoral care
Health support – use our allied health specialists for support with physical and mental health
Contact Us
To learn more about our Community Services or any of the services provided at Maroba, please contact us via phone (Monday-Friday, 9am – 5pm), email us or complete our enquiry form online at anytime. We welcome the opportunity to show you through our facilities and answer all your questions.