Newcastle's Preferred Residential Aged Care Provider
The Maroba Aged Care team can offer residents a full range of residential aged care and extra services, including:
24/7 personal care from qualified nursing staff
24/7 registered nurse on duty
Nutritional meals
Gymnasium
Library and Internet
Daily resident activities (view activity calendars below)
Accommodation options – single and double rooms
Cleaning and laundry services
Beauty and hairdressing
Relaxation and spa treatments
Pain management programs
Respite care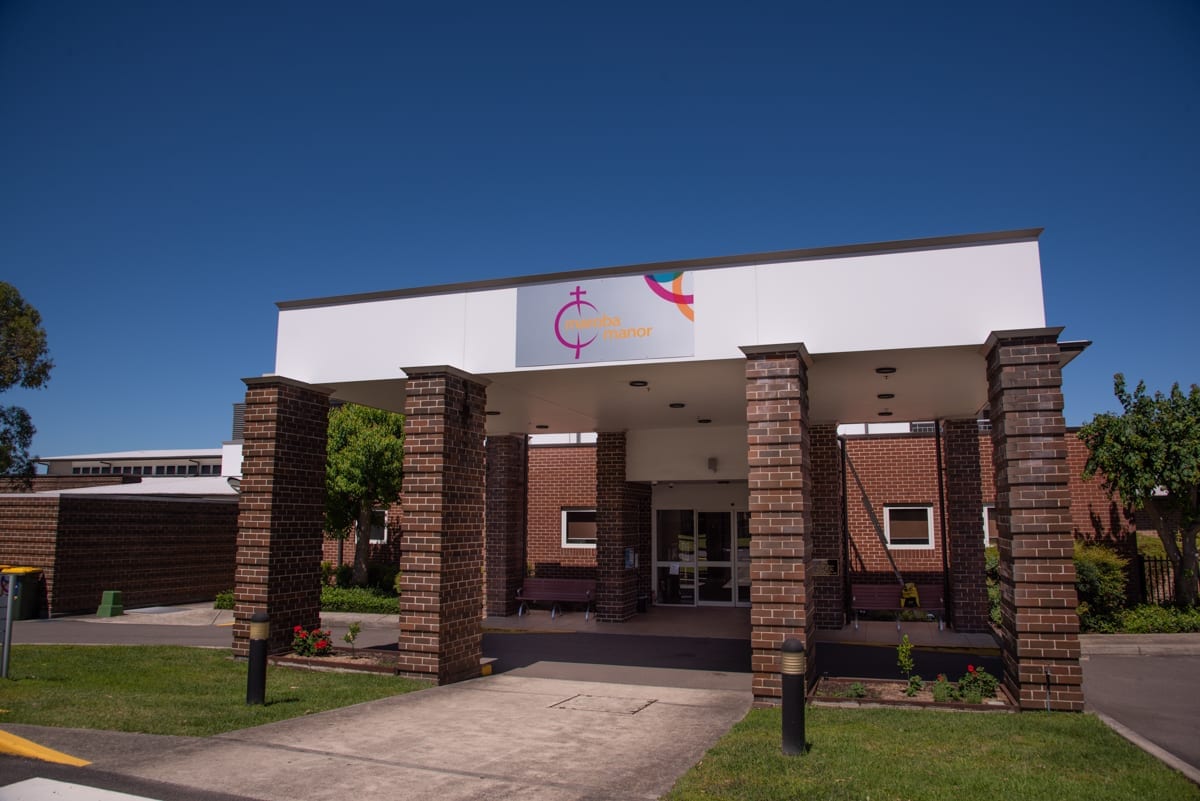 Our Suites
Maroba's facility has been designed with the latest innovative systems and environmentally friendly features. The high ceilings, air-conditioned areas and beautiful internal gardens with cascading waterfalls creates a peaceful living space for our residents to enjoy.  Our facility consists of two areas, The Manor which has suites across 4 suburbs and The Lodge which has suites across two suburbs.
Our buildings have dining rooms in each suburb, activity and television rooms, a gymnasium, beautician and hair salon, movie theatre, library and outdoor gardens.   All suites are equipped with en-suite facilities, electric beds, televisions, built in wardrobes and some of our suites in The Lodge open up to sunny, private and leafy courtyards.  The rooms and common areas are light filled, with an abundance of fresh air.
The Maroba lifestyle is ideal for those who require support with daily living, but still like their own space.
Understanding our costs
We understand that relocating to a residential aged care facility can be hard decision, so it is important to understand the costs and fees associated with care. So that you and your family can choose the aged care facility, accommodation and payment options that best meet your needs we have outlined the two fees payable in detail below.
These are the Daily Fee and the Accommodation Payment.
Resident Fees
Resident fees are applicable from date of entry and are charged on a daily basis.
These are:
Basic Daily Fee (which is mandatory) and covers day to day living costs
Means Tested Care Fee (Government assessable)
Maroba Advantage Fee (income assessed). This cost covers a range of additional services
Accommodation Payment & Contributions
In addition to Resident Fees, residents with sufficient assets and income will be asked to pay either a Refundable Accommodation Deposit (RAD) or an Accommodation Charge (AC) depending on the outcome of your Asset and Income assessment.  A combination option is also available.
For more information download the 'Maroba Aged Care Finance' flyer below.
Maroba Resident Handbook
The Maroba Resident Handbook provides clients and new residents with details about the facility, our policies and procedures, as well as helpful information to ensure you enjoy your Maroba experience. The Handbook includes tips to help plan for your move, what to expect when you arrive and how to make your stay enjoyable, safe and feel homely.
Billie is embracing his new home every day with a smile and a giggle. He really enjoys joining in on all the Maroba activities – especially dominos and cards!
Maria first visited Maroba in 2017 on the recommendation of her grand-daughter who had completed a Speech Pathology placement here.
Charter of Aged Care Rights
The Charter of Aged Care Rights was introduced on 1 July 2019 replacing the Charter of Aged Care Rights and Responsibilities.
Please click on the button below to read about the 14 Aged Care Rights included in the Charter.
New Aged Care Quality Standards
The Aged Care Quality Standards came into effect on 1 July 2019, and consist of eight individual standards that focus on quality and safety outcomes for all who access Commonwealth subsidised aged care services.
The eight standards are;
1.   Consumer dignity and choice
2.   Ongoing assessment and planning with consumers
3.   Personal care and clinical care
4.   Services and supports for daily living
5.   Organisation's service environment
6.   Feedback and complaints
7.   Human resources
8.   Organisational governance.
Click on the button below to view the Aged Care Standards wheel.